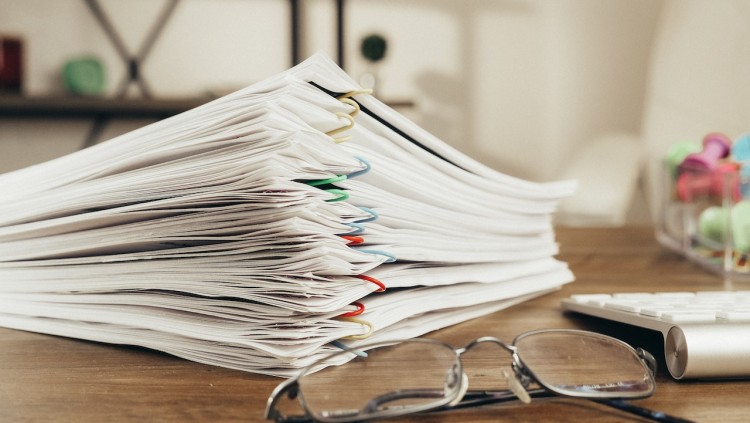 Overview
Regulatory Affairs are staff whose main responsibilities are to prepare and perform submissions of clinical trial materials to Regulatory Authorities (RAs), Institutional Review Boards (IRBs)/ Independent Ethics Committees (IECs) and other Regulatory Bodies as well as to ensure company's regulatory compliance during conduct of Clinical Trials.
National laws and regulations influence the submission and reporting requirements and timelines. It is the responsibility of Regulatory Affairs to be familiar with current legislation, guidelines, and other regulatory intelligence.
Aim
This article aims to briefly describe the role of Regulatory Affairs in Clinical Trial submissions and relevant communications with the Regulatory Authorities, IRBs/IECs and other Regulatory Bodies.
Types of Clinical Trial submissions, role of Regulatory Affairs in the submission process
Regulatory Affairs review all documentation from a regulatory perspective, ensuring that it is clear, consistent, and complete. The documentation includes initial Clinical Trials applications (submissions), as well as applications for Substantial Amendment(s) and Notification(s).
Initial submission for Trial authorization
The process of Clinical Trial authorization and the procedure of the initial submission to RA/IEC/IRBs/other Regulatory Bodies starts with the composing of the submission dossier as per each country's requirements.
In most cases the initial submission dossier consists of the following sections:
–         General documentation (e.g., Cover letter, Application letter, Letter of Authorization etc.)
–         Subject related, including all subject-facing materials (e.g., Informed Consent Form, Subject Emergency Card etc.)
–         Clinical Study Protocol related (e.g., Clinical Study Protocol, Protocol synopsis, Scientific advice etc.)
–         Investigational Medicinal Product (IMP) / Investigational Medical Device (IMD) related (e.g., Investigator Brochure, Investigational Medicinal Product Dossier, IMP / IMD labels, Certificates of Analysis for IMP / IMD etc.)
–         Facilities & Site staff related (e.g., Written statement on the suitability of the clinical trial sites, Investigators' CVs, and proof of qualifications etc.)
–         Site budget & Clinical Trial Agreement related
–         Clinical Trial Insurance related (e.g., Insurance certificate, Instruction for Investigator in case of insured events etc.)
–         Additional country-specific documents.
The study documentation is obtained from Sponsor, adopted according to the county's requirements, all necessary translations are done (if required). The Site-specific documents are collected and compliance check of the above received documents is performed.
Regulatory Affairs perform the submission of the study dossier to corresponding Regulatory Authorities, IRBs/IECs and other Regulatory Bodies, communicate with them in case of any deficiencies, obtain the Clinical Trial approval, manage the regulatory documentation.
Submission of Substantial Amendments
During the Clinical Trial life cycle the amendments to Clinical Trial documentation, procedures may be issued.
Amendment is considered as substantial if it is likely to have a significant impact on the safety, rights or physical or mental integrity of the patient (healthy volunteer) involved in the Clinical Trial or have effect on the reliability and robustness of the data generated in the Clinical Trial.
Regulatory Affairs are responsible for composing the Substantial Amendment dossier, its submission to RA/IEC/IRBs/other Regulatory Bodies and obtaining corresponding approval, including resolution of any deficiencies.
Besides the Cover letter and the Application form, the Substantial Amendment dossier may consist of:
– the materials of Substantial Amendment,
– extracts from the documents containing previous and new wording or new version of amended documents,
– additional information including summary and justification for the changes.
Submission of Non-substantial Amendments (Notifications)
Non-substantial Amendment (Notification) – is a change to the conduct of the Clinical Trial that does not have a significant impact on the safety of the subjects or the scientific value of the study.      
Regulatory Affairs are responsible for preparation and performing any kind of notifications and reporting, such as (non-exhaustive list):
–         Start, End, Temporary Halt, Early Termination of the Clinical Trial
–         Safety Events Reporting,
–         Periodic (Annual) Clinical Trial status Reporting.
Communication with RA/IEC/IRBs/other Regulatory Bodies
The most suitable method of communication with RA, IRB/IEC and any other Regulatory Bodies depends upon the reason of the contact. The preferred method of communication should be via e-mail or via regular mail as per country-specific regulations. 
When the RA, IRB/IEC and any other Regulatory Bodies are contacted for the submission of Trial documentation or reporting an appropriate acknowledgement of receipt confirmation should be obtained.
If communication with RA, IRB/IEC and any other Regulatory Bodies was done via phone, remote or face to face meeting (e.g., any kind of consultation, any requests on additional information/clarifications or documentation etc.) it should be followed by the appropriate documentation.
At all times the communications should be professional, consistent, and properly documented.
With Carpathian Research Group's experience, we ensure efficient communication including submissions, reporting and approval maintenance.
Carpathian Research Group capabilities
Good organization and effective communications in Regulatory Affairs are essential factors for successful delivery of the Clinical Trial Projects managed by CRG.
As a CRO specialized in Clinical Trials with Investigational Medicinal Products and Medical Devices, we can support you with the regulatory strategy throughout the life cycle of your product, RA/IEC/IRBs/other Regulatory Bodies submissions and communication for your Clinical Trials.
Information on all other Clinical Trial services that we provide could be found at www.crg.global