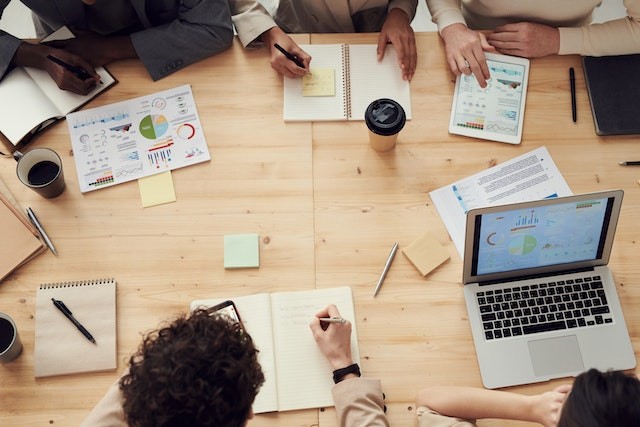 Overview
As per Good Clinical Practice (GCP) guideline "the purposes of trial monitoring are to verify that:
a) The rights and well-being of human subjects are protected.
b) The reported trial data are accurate, complete, and verifiable from source documents.
c) The conduct of the trial is in compliance with the currently approved protocol/amendment(s), with GCP, and with the applicable regulatory requirement(s).".
Clinical Trial monitoring is achieved via conducting the monitoring visits to Clinical Trial Sites (hereinafter referred to as "Sites") either face-to-face or remotely.
The visits are performed by monitors (Clinical Research Associates, CRAs).
According to GCP guideline:
"a) Monitors should be appointed by the sponsor.
b) Monitors should be appropriately trained and should have the scientific and/or clinical knowledge needed to monitor the trial adequately. A monitor's qualifications should be documented.
c) Monitors should be thoroughly familiar with the investigational product(s), the protocol, written informed consent form and any other written information to be provided to subjects, the sponsor's SOPs, GCP, and the applicable regulatory requirement(s).".
The Sponsor of each Clinical Trial is responsible to develop a systematic, prioritized, risk-based approach to monitoring Clinical Trials. The Sponsor may choose on-site monitoring, a combination of on-site and centralized monitoring, or, where justified, centralized monitoring. The Sponsor should document the rationale for the chosen monitoring strategy (e.g., in the monitoring plan).
Centralized monitoring is a remote evaluation of accumulating data, performed in a timely manner, supported by appropriately qualified and trained persons (e.g., data managers, biostatisticians). Centralized monitoring processes provide additional monitoring capabilities that can complement and reduce the extent and/or frequency of on-site monitoring and help distinguish between reliable data and potentially unreliable data.
Aim
This article aims to briefly introduce the monitoring, describe the types of monitoring visits of Sites in Clinical Trials, and focus on a Pre-Study Site Selection Visit as a starting point in the monitoring process.
Process
Depending on the timeframe (phase) in which each particular Clinical Trial Project is the following visits types are identified:
Pre-Study Site Selection Visit (also known as Pre-Study Visit, Site Selection Visit, Site Qualification Visit)
Site Initiation Visit
Interim Monitoring Visit (also known as Routine Monitoring Visit)
Close-out Visit.
Additionally, Co-Monitoring Visit(s) may be performed with the aim of either supporting the CRAs in their visit activities or assessing Site's/CRAs' adherence to Clinical Trial Protocol, GCP and other clinical research regulations. Co-Monitoring Visits are out of scope of this article.
Monitoring visits have typically one business day in duration, but depending on Clinical Trial complexity, amount of data to be reviewed and other factors their duration can be increased.
The main written documentation of each monitoring visit (irrespectively of its type) includes:
Confirmation letter – a letter/e-mail sent to Site well in advance of planned monitoring visit and which includes the details and activities to be done during the visit
Visit report – detailed description of all activities performed during the visit as well as all identified deficiencies, deviations, and action item(s)
Follow-up letter – a letter/e-mail sent to Site after the visit has been conducted and which includes the details of all activities performed during the visit as well as all identified deficiencies, deviations, and action item(s).
All confirmation, follow-up letters and Site Initiation Visit Report (per GCP requirements) are to be properly stored in Investigator Site File located at Sites.
Pre-Study Site Selection Visit (PSSV)
This is the starting point of interactions between Sponsor/CRO and Clinical Trial Site. It is performed after the Site Identification & Feasibility process has been completed.
The PSSV is performed to ensure that:
A potential Principal Investigator (PI) is qualified and interested in conducting the clinical study
The PI's Site has adequate facilities, and resources to properly complete all required study activities
Site has required pool of patients to complete enrollment.
Items to be reviewed/discussed may include, but are not limited to:
Feasibility Questionnaire completed by Site
Clinical Study Protocol/Synopsis and Clinical Study timelines
Enrollment (recruitment) target, strategy, expectations, and availability of subject population
Qualifications/ training, experience, interest and availability of the PI and Site Staff performing study related duties
PI and Site Staff obligations, ICH-GCP / ISO 14155 guidelines (if applicable) and regulatory requirements
Therapeutic area being investigated (including applicable standard of care)
The PI's/Site Staff's regulatory inspection/audit experience, if any, and the outcome of the inspection/audit(s)
IRB/IEC requirements, documentation, and approval timelines
Site budget and execution of Clinical Trial Agreements
Informed Consent Process and documentation requirements
Source document and study record requirements, as well as Source Data definitions and Good Documentation Practice
Monitoring visit process/schedule, PI and Site Staff availability, other competitive clinical trials with the same pathology run by Site
The monitoring strategy including remote monitoring and remote Source Data Verification capacity and acceptance (if applicable)
Electronic Data Capture (EDC) requirements, including vendor-specific experience, internet connectivity, and computer availability, if applicable
Turn-around time for data entry and data query resolution
Local country / Site-specific requirements for clinical study conduct (e.g., Site SOPs)
Reporting and documenting safety events (e.g., Adverse Events, Serious Adverse Events, Adverse Events of Special Interest, SUSARs, pregnancy, study drug overdose etc.)
Medical management of study subjects remotely, if appropriate
Assessment of storage area and conditions for Investigational Medical Product (IMP) (includes Investigational Medical Device (IMD) and/or other study supplies/materials)
IMP/IMD Accountability procedures (receipt, storage, dispensing, and record keeping)
Laboratory sample handling procedures, including supplies, collection, and shipment.
During PSSV CRA ensures the adequacy of facilities where study subjects will be seen by visiting (touring) them (e.g., exam rooms for subject evaluation and treatment, laboratory and any special testing area, pharmacy (if applicable), any satellite sites (if applicable), working area for Site staff, data entry area etc.) CRA also ensures the adequacy of available equipment to be used in clinical study (including validity check for calibration/maintenance documentation).
As part of PSSV CRA requests/collects any required Site documentation which may include, but is not limited to:
Confidentiality (Non-Disclosure) Agreement, if applicable
Medical licenses (Institution and Site staff) and dated/signed Curriculum Vitae (CVs)
Current GCP and ISO 14155 (if applicable) training certificates or certificates of relevant training(s) as listed on the corresponding CVs
IRB/IEC membership list (roster), SOPs (if applicable) and statement of compliance
Electronic Health Records related documentation, if used
Completed dated/signed Project-specific forms and questionnaires required to qualify the Site, as applicable
Local laboratory reference ranges, accreditation certificates and CV of Head of local laboratory if it will be used
Dated/signed attendees log, Clinical Study Protocol, and Investigator Brochure acceptance pages.
The above documents may be collected as originals or copies, depending on Sponsor's/country specific requirements.
On the basis of conducted PSSV and the review of all applicable documentation the Sponsor either approves Site's participation in the given Clinical Trial or declines it.
If Site is approved CRA sends an appropriate Site Selection Letter and in case of disapproval – the appropriate Site Non-Selection Letter.
The above letters will thank PI and Site Staff for completion of Selection activities and will state the further actions to be completed (if Site is approved) or will explain the reason(s) for non-selection decision.
Carpathian Research Group capabilities
CRG as a CRO has extensive experience in conducting Pre-Study Site Selection Visits and choosing the most suitable Sites for successful Clinical Trial execution.
Information on all other Clinical Trial services that we provide could be found at www.crg.global
You can contact us at info@crg.global